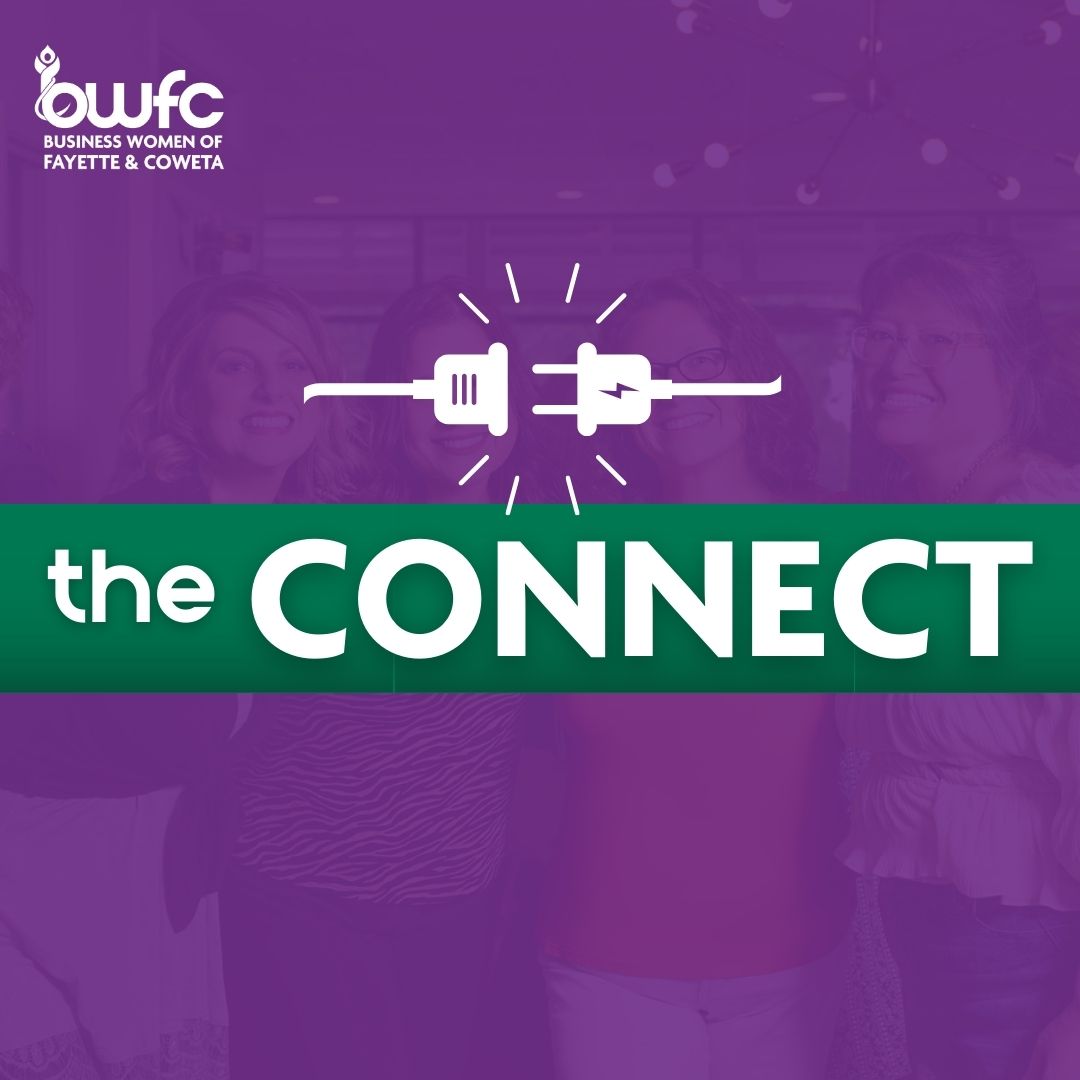 Night of Celebration – The Connect
You are cordially invited to an evening of empowerment as the Business Women of Fayette and Coweta come together to celebrate and honor outstanding women in our community.
Event Highlights:
2024 Officers Installation: Witness the official induction of our new leadership team, who will steer our organization in the coming year.
Business Woman of the Year Award: Be there to applaud and celebrate an exceptional woman who has made a remarkable impact on both our organization and our local business community. The Business Woman of the Year is nominated and selected from the membership of the BWFC.
Better Community Award: Recognizing the tireless efforts of a dedicated individual or organization that has significantly contributed to the betterment of BWFC and our community. The Better Community Award is selected by the Executive Board with input from the Board of Advisors. 
This is an event that promises inspiration, camaraderie, and an opportunity to network with like-minded, resourceful professionals. Come and be a part of a night dedicated to celebrating the achievements and aspirations of remarkable women.
———————-
At our Connect events, you'll expand your knowledge and meet other accomplished women in our community. You'll hear from guest speakers on relevant topics designed to inform and inspire. There will be time to engage with your peers so you can uncover new business connections and opportunities. Together, we will foster a culture of continuous learning and professional growth.
This event will be held from 5:00 p.m. to 7:30 p.m. at Crosstown Grille in Peachtree City.
Join us at 5:00 p.m. for dinner (self-pay), followed by our program which commences at 6:00 p.m.
* Drop-ins are welcome and visitors are invited to attend up to two Spotlights, Connects, or Gatherings before joining.
Recent Comments
No comments to show.