About The
Organization
The Business Women of Fayette & Coweta ("BWFC"), is a not-for-profit organization registered with the Georgia Secretary of State. The corporation has been in effect since February 1, 2010. The purpose of the BWFC is giving back for a better community.
About The
Organization
The Business Women of Fayette & Coweta ("BWFC"), is a not-for-profit organization registered with the Georgia Secretary of State. The corporation has been in effect since February 1, 2010. The purpose of the BWFC is giving back for a better community.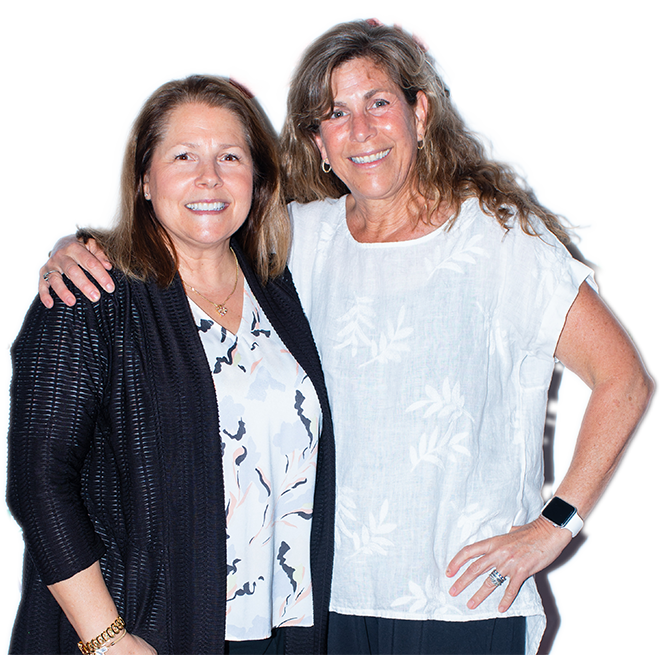 The Business Women of Fayette & Coweta offers support for women in business by providing empowerment through networking and participation in community outreach. The BWFC seeks to carry out its mission by:
Connecting with other organizations and members to create worthwhile opportunities for giving back to the community
Building awareness of women-owned or women-led businesses, both profit and non-profit, in Fayette and Coweta counties through our profile-raising activities (ex. The Spotlight, The Connect)
Providing leadership development and growth for BWFC members
Creating innovative and effective change in the business culture
In principle and practice, the BWFC values and seeks a diverse and inclusive membership. The Business Women of Fayette & Coweta also seeks full participation in the organization by all women business owners and business leaders who support our mission to empower businesswomen, regardless of race, religion, age, sexual orientation, gender identity, national origin, or disability. The Business Women of Fayette & Coweta's goal is to effectively represent the full diversity of women in the business community and to support their community interests by giving back to create a better community.
Opportunities to Grow
Leadership
The BWFC offers many opportunities for members to develop their leadership skills. We encourage all members, regardless of tenure, to take on leadership roles. Read more.
Our Executive Board consists of six member-elected officers plus the Board of Advisors Chair. The member-elected officers are as follows:
President
Vice President
Secretary
Treasurer
Membership Director
Member at Large
Members who have been part of the organization for at least one year are eligible to fill these roles. The Spring Swing committee provides another avenue for members to enhance their leadership experience. Our Spring Swing Chair or Co-Chairs form a committee of volunteers each year. As there is no minimum membership threshold, we encourage all new and existing members to join the committee.
Marcie is a brand advocate with Beautycounter. She began her Beautycounter business, in March 2018, after using the products. Advocating to have safer products is what finally helped her choose Beautycounter. Marcie and her husband, Randy, are independent consultants for Scout and Cellar Wines. They have been consultants since 2020. After retirement, Marcie began her own fund-raising consulting business. She operated that business until she left California for Georgia in August of 2017. She moved because most of her family is in Georgia. She wanted to be with her mom and watch grand-nieces and grand-nephews grow up. Her son, Michael and his girlfriend, Ashley, also moved to Georgia, following his mom, in 2021. She loves to give back to the community where she lives and does business.
Tammy Lanier, a native entrepreneur and businesswoman from Atlanta's south side, brings a decade of experience in networking and relationship-building within the Fayette-Coweta communities. With a background in operating her own marketing company, MarketME Strategies, during the late 2010s, she joined the Country Fried Creative team in 2020 and currently holds the position of marketing manager. During her time at MarketME Strategies, Tammy's passion for business development and fostering connections led her to collaborate with local LMT and MFR therapist, Sheila Wyatt, in co-founding and launching Healthy Lifestyle Network. This business development platform continues to have a positive impact on the community by offering networking opportunities and community engagement for local wellness professionals, now under new leadership. Tammy's commitment to bettering the community and her visionary mindset make her an invaluable asset to the BWFC board. As a longstanding member of the BWFC, she brings insights from her previous experiences while infusing a fresh perspective and an enthusiastic drive to propel the organization forward. With her dedication to community engagement and her talent for generating innovative marketing ideas and creative problem-solving, Tammy contributes greatly to the group. Outside of her professional pursuits, Tammy finds joy in the kitchen, where she delights in preparing delicious meals for friends and family. Additionally, she enjoys offering her pet sitting services to local friends, ensuring their furry companions are well taken care of. To unwind, you'll often find her on the back porch, savoring a glass of good red wine. By leveraging her extensive business experience, community-oriented mindset, and knack for marketing strategies, Tammy Lanier continues to make a positive impact on the local business community and the lives of those around her.
Raissa Chandler is grateful to serve on the BWFC Board. She enjoys the networking and camaraderie of being with a group of women in business who have a heart for serving the community. Her primary job is the caregiver and advocate for two amazing adult twins who have Autism. She finds balance to her caregiving role in the happy vibe of part-time work as a project manager for Dirt1x, a marketing agency, as well as in serving on the BWFC Fundraising Committee and other community projects. She believes that all people with and without disabilities have gifts to bring to better the community and strives to welcome and include all who cross her path.
I was born and raised in Orlando, Florida, and moved to Peachtree City, Georgia, in 2018. I have been married for over two decades. I have two boys, one at Kennesaw State University and one at McIntosh High School. I have been a Business Women of Fayette and Coweta County member since 2019, currently holding the treasurer's position. I work for ABC Fine Wine & Spirits, a privately owned company in Florida. I am a forecasting analyst and love working with numbers, especially in excel. I am working on my bachelor's degree in business and project management at Columbia Southern University.
As a Financial Planning Specialist with Sincerus Advisory, LLC, Valerie Williams prepares clients for a secure financial future. As a securities professional, she has worked with both corporations and individuals over the past 25 years. Her broad depth of knowledge and insight enables her to develop unique financial strategies for each client. 
Valerie joined the BWFC in 2019 and has served as Membership Director since 2021. She is also a member of the Spring Swing Committee and has been part of the fundraising committees since 2019. A Georgia native, Valerie lives in Fayetteville with her husband, daughter, and their dog, Stella. In her downtime, she enjoys gaming, gardening, and building dollhouses.
Hi! My name is Stephanie King, and I am excited to serve as the BWFC's Member at Large for 2023. I have been a member for about two years now, and I am excited to serve in this new capacity with other ladies striving to make a difference in the community. I'm also the Development Associate at Bloom, the nonprofit foster care agency and support network in Fayetteville. As the Development Associate, I manage all of our large fundraising events and assist in managing our fundraising campaigns, data software, and other "as needed" tasks. I've been in the nonprofit sector for about eight years, and I absolutely love combining my passion for service and our community with my passion for strategy and organization. In my free time, I love spending time with my family and my small group at church, especially if we are having game nights (I'm a rock star at Madden NFL), going axe throwing, or exploring the Georgia Aquarium. 
Dina is a local travel advisor with Cruise Land & Sea, a franchise of Cruise Planners, an authorized American Express Travel provider. Before becoming a travel agent, Dina worked in the medical education industry for 25 years, traveling and working with top medical and nursing schools across North America. In 2014, Dina took a chance on entrepreneurship and co-founded Blume Organics in Peachtree City, GA. After four years of helping build the Blume brand, she sold her half of the business and opened an office as a Cruise Planners Travel Concierge, a member of the Signature Travel Group. Her passion for community has led her to work with several local non-profits, including Alternative Ministries, Inc., Pathway Network (Pathway Home for Women), and Business Women of Fayette and Coweta County (BWFC). Dina is currently serving as Chair of the Board of Advisors for the BWFC, she has also served as a two-term President, Vice President, and Social Media Chair.  She has also served on the 2022 Spring Swing Committee as well as served as Co-Chair for the 2019 O Christmas Tea and the 2023 Spring Swing. Dina has lived in Senoia for the past 21 years with her husband Buddy. The couple has three grown children, and she is a Mimi to three grandchildren. She enjoys traveling, serving in her church, reading, and spending time with her family.
DeAna Turchiano is the Owner & Lead Event Planner for DChristine Events, based out of Newnan.  With past experience in the corporate world for over twenty years, she found her passion in planning events both big and small for her company and its employees.  Having the opportunity to start her own business, she is now putting that passion to work for herself and the community.  DeAna believes there is always something to celebrate!  She enjoys helping clients plan their dream wedding, milestone events, and even wine dinners (her other passion). After relocating from Texas in 2019, she quickly found her way connecting with other business women in the area and decided to join the BWFC where she could also engage in giving back to the community.  Naturally, as an event planner, DeAna was eager to help with the organization's annual charity gala, so she joined the planning committee where she now serves as Co-Chair for the Spring Swing Gala event.
As past winners of the BWFC Business Woman of the Year award, these members demonstrated exceptional leadership, unwavering integrity, and remarkable congeniality. Furthermore, they were active participants in both the BWFC and the local community throughout the year.
2021 Winner – Dina Dennis, Cruise Planners
2020 Winner – Cheri Scranage, Harry Norman Realtors
2019 Winner – Raissa Chandler, Dirt1x
2018 Winner – Jennifer Lunsford, Jenn's Healthy Life
2017 Winner – Maria Vigil, Founder and President, VProVantage, LLC
2016 Winner – Laura Dzwigalski, Edward Jones
2015 Winner – Andra Prowant, Vista4D Coaching
2014 Winner – Sheila Rambeck, Rambeck Law
2013 Winner – Joni Smith, Mary Kay Consultant
2012 Winner – Ellie White-Stevens, Marketing Guru & Creative Director, Dirt1x
2010 Winner – Patti Kadkhodaian, Professional Speaker and President, AJAKO and Wendy Maguire, Founder, Pedal for Pets and Owner, Maguire's Family & Friends
In 2006, Patti Kadkhodaian and Wendy Maguire came together to discuss ways to combine their two passions: supporting fellow businesswomen and giving back to the community. They came up with the idea of creating a t-shirt with the logos of women-owned businesses on the back. They found a local cause to support – the Cattle Baron's Ball for the American Cancer Society. After fundraising with t-shirts for a few years, Patti and Wendy formed a nonprofit organization. In 2009, a small group of women gathered to share information and create a professional community. That group became the Business Women of Fayette and Coweta (BWFC). Since then, the BWFC has grown to become a strong group of woman-owned and woman-led businesses, empowering one another and giving back for a better community.
BWFC 2022
Business Woman of the Year
Kim Fourman of Loggins Kern & McCombs PC
Kim Fourman of Loggins Kern & McCombs PC
The BWFC Board of Advisors is comprised of our co-founders and past presidents. Each has played a pivotal role in establishing and growing the organization. Over the years, the BWFC has become a vibrant community of women-owned and women-led businesses spanning two counties. Their leadership skills have bolstered our network and expanded our charitable outreach to a diverse range of causes.
This group of esteemed women provides guidance and advice to new leaders. Their aim is to advance the mission and purpose of the BWFC while ensuring the continued growth and success of the organization.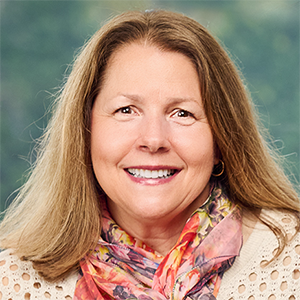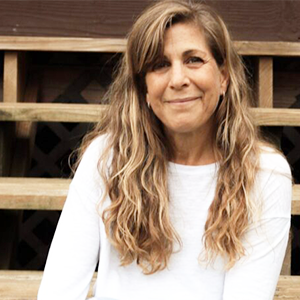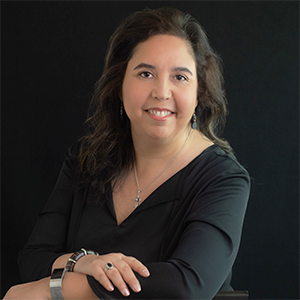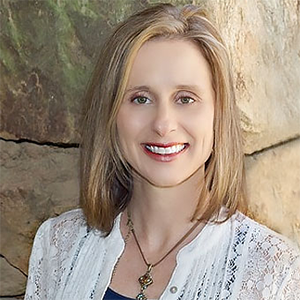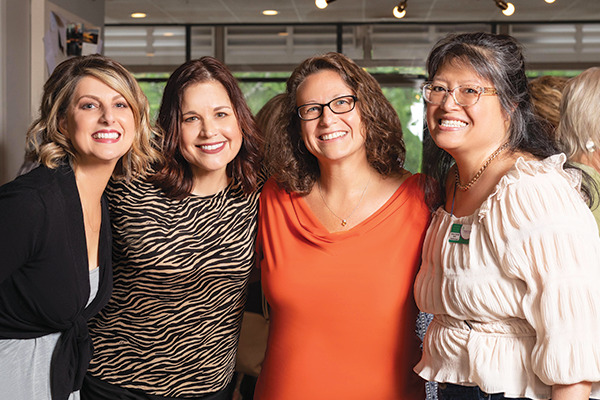 Membership in the BWFC offers access to an exceptional network of accomplished women in business. As a member, you will have access to a list of current members. The information is intended for personal connections and referral opportunities among members. Please refrain from using this list for newsletter or event purposes.